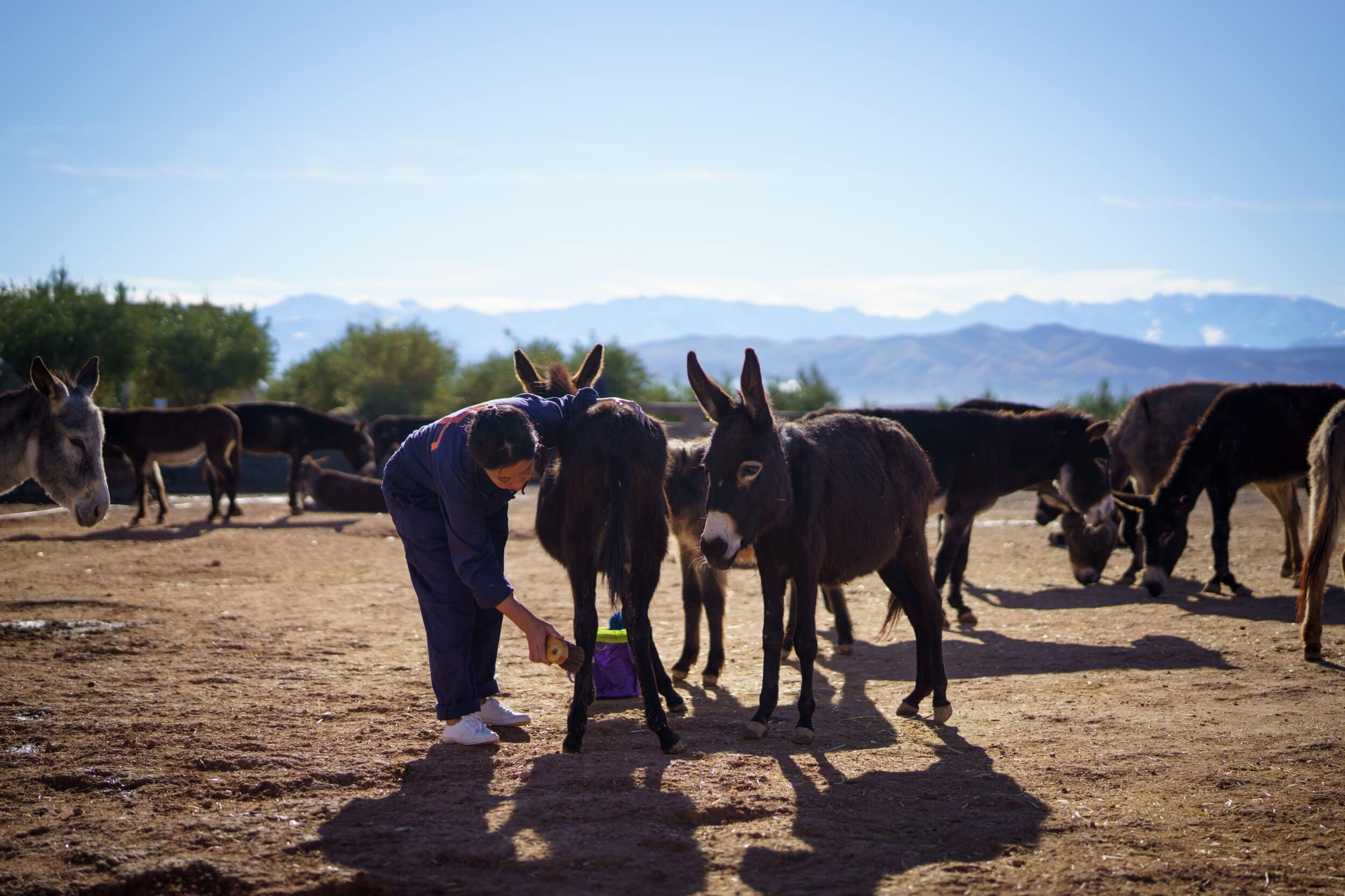 Jarjeer Mules
Jarjeer Donkey Shelter can be found in the Berber village of Oumnass,
only 24 km south of Marrakech.
It is a sanctuary for donkeys and home to many animals.
Disabled children are regularly invited to therapeutic riding free of charge.
Jarjeer Mules helps the animals and the population in the whole surrounding area.
Visitors are welcome. Please register in advance by phone or email.
SPANA Marrakech
The 'Société Protectrice des Animaux et de la Nature' (SPANA) is a non-profit, Moroccan foundation under the patronage of Princesse Lalla Asmaa.
The large shelter provides medical care for the injured or sick animals and also takes them into the shelter if necessary. Destitute Moroccans can have their animals treated at this center free of charge.
At SPANA you can also adopt animals.
Visits and adoption:
Monday to Friday from 9.00 to 16.00 and Saturday from 9.00 to 12.00
Pikala Bikes
'Pikala' means 'bicycle' in the Arabic language.
In order to open up future opportunities for young Moroccans and to promote the 'green kind of mobility' as an antithesis to the many mopeds and scooters of Marrakech, the young Dutch woman Cantal founded a Dutch NGO called 'Pikala' a few years ago.
Around 90 young Moroccans have been trained here to date as bicycle tour guides in their home town, and are acquiring a sound knowledge of bicycle mechanics.
At Pikala, they also learn how to organize their lives and take responsibility.
As the profession of 'guide' is still a typically male profession in Morocco, Pikala focuses on the promotion of young women.
The Pikala Foundation is also supported by TUI, among others.